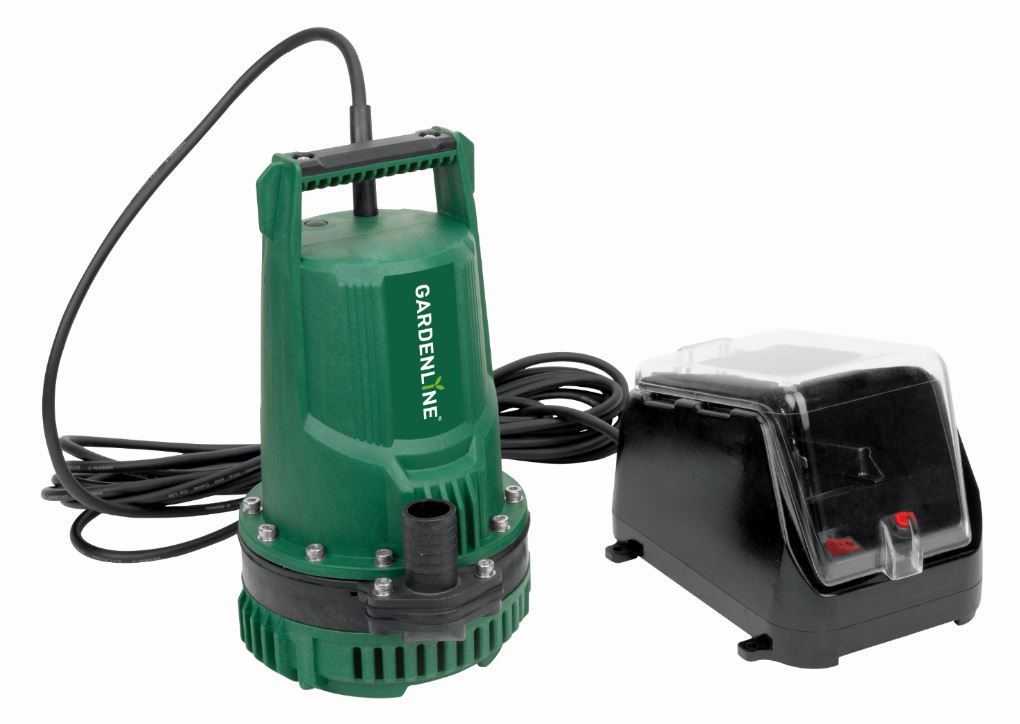 Gardenline CAP18HY Submersible 20V Li-ion Pump 70059789 (Battery and charger not included) Clearance
Gardenline CAP18HY Submersible 20V Li-ion Pump 70059789 (Battery and charger not included) Clearance
---
What's included?
1 X Submersible Pump with 8m interconnecting cable
1 X Battery Stand
1 X Clamp
BATTERY & CHARGER NOT INCLUDED
Suitable for the following applications:
Water removal from rainwater tanks with access from the top of the tank or water line.
Irrigation and draining out flooded areas.
Drawing water from ponds or similar bodies of water.
Drawing water from floor pits
Swimming Pools - for...
What's included?
1 X Submersible Pump with 8m interconnecting cable
1 X Battery Stand
1 X Clamp
BATTERY & CHARGER NOT INCLUDED
Suitable for the following applications:
Water removal from rainwater tanks with access from the top of the tank or water line.
Irrigation and draining out flooded areas.
Drawing water from ponds or similar bodies of water.
Drawing water from floor pits
Swimming Pools - for use in swimming pool applications, the battery stand (power supply source) must be placed at least 2.0m at the horizontal distance and 2.5m at the vertical distance from the installation set up